| | |
| --- | --- |
| Posted on 30 January, 2019 at 6:00 | |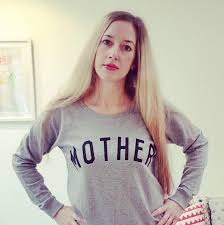 NOMINATION CATEGORY: EXCELLENCE IN MEDIA

Annie is an editor-in-chief of digital parenting platform The Early Hour, and works as a freelance journalist for national news and women's magazines (The Guardian, Forbes, Grazia, Red Magazine, Stylist, Metro, Telegraph). She is also a wife and a mother of two.
Her first non-fiction book – The Freelance Mum: A flexible career guide for better work–life balance – will be published by 4th Estate in January 2019. It's a guide to setting up as a freelance mum – from deciding on your freelance career path, to launching a website, social media, getting your name out there and perfecting your brand. Also childcare options, daily routines for optimum productivity, and maintaining healthy work/life boundaries. Alongside her own tips, there are loads from other freelance mums, including Arianna Huffington, Helen Thorn of the Scummy Mummies, Carrie-Anne Roberts (Mere Soeur), Robyn Wilder, Zoe de Pass, Cherry Healey and Anna Jones. 
She also creates the content for women's confidence app Clementine (she's a co-founder) and speaks at live events (like Stylist Live, Hive Collective) and on BBC radio and TV.
Annie wrote about her career journey for The Guardian's Women in Leadership, fitting freelance work around family for Guardian Money, and shared her thoughts on parenting and early rising in a Guardian Opinion piece. She was also featured in The Sunday Times – talking business, motherhood and childcare – and interviewed for a Guardian article on negotiations in business. 
We can not wait to celebrate this inspirational mother on the 30th of March 2019.
Tickets for the award ceremony are avaialble via eventbrite:
https://www.eventbrite.co.uk/e/excellent-yummy-mummy-awards-2019-tickets-52933354087?ref=ebtnebtckt
Categories: None