| | |
| --- | --- |
| Posted on 13 February, 2019 at 2:45 | |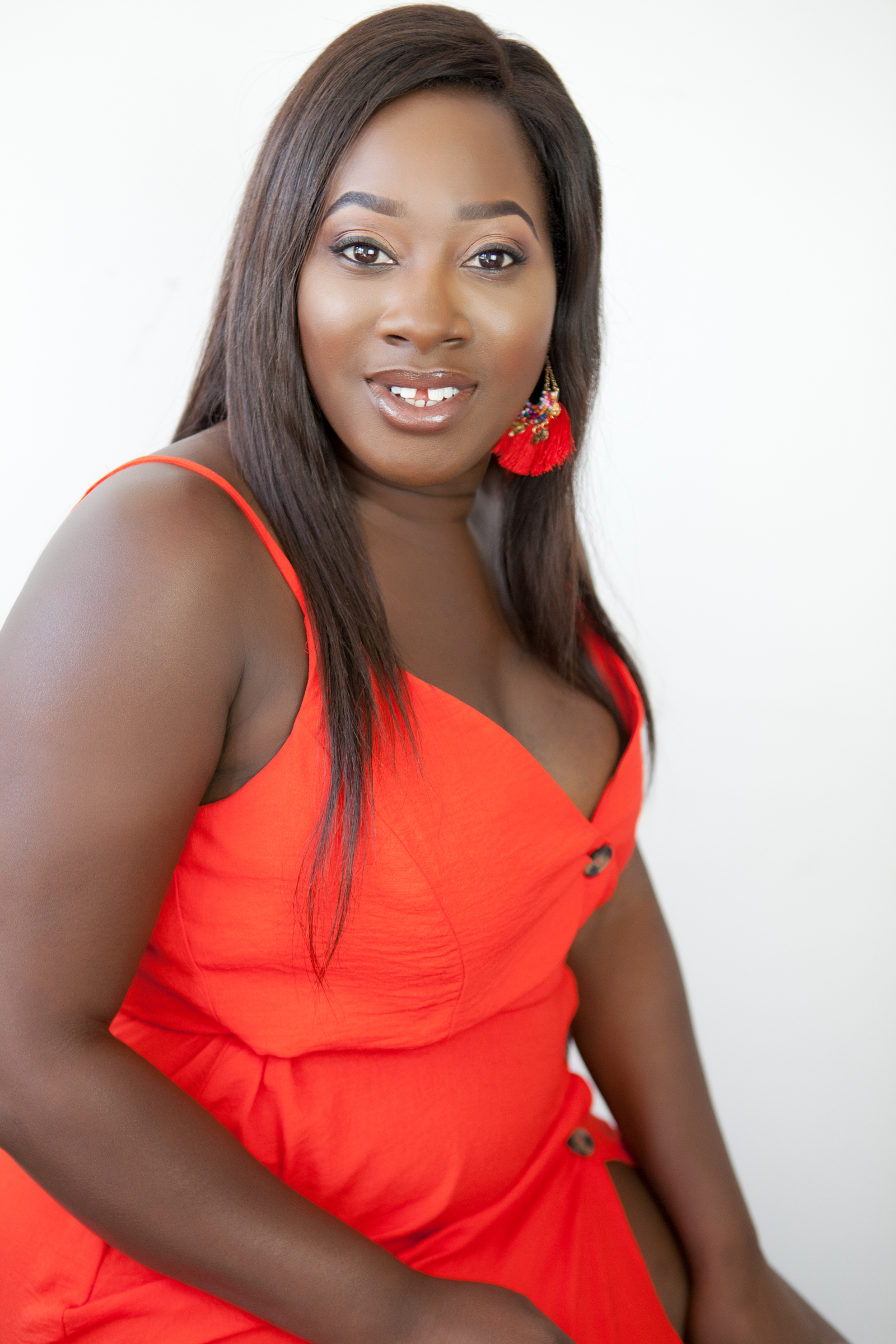 NOMINATION CATEGORIES: INSPIRATIONAL MOTHER OF THE YEAR,MUM-OWNED BUSINESS OF THE YEAR &
MUMPRENEUR OF THE YEAR
Rachael Buabeng is wife, mother of two, step-mother of one and founder of Mummy's Day
Out.
At the tender age of eight years old Rachael was featured in the Newham Recorder having
raised money for charity stating that she would love to work with children. This manifested as
she grew and it was no surprise when Rachael worked in the childcare field and later went
on to qualify as a lecturer teaching childcare.
Rachael's desire to have lots of children was no secret to anyone and she could often be
heard saying she wanted six children. Little did she know that carrying a child would be one
of the hardest things she has ever had to do. Despite her degrees and many achievements
pregnancy was completely out of her control and once she began trying for a baby with her
husband Rachael faced several challenges. The turbulence to becoming a mother was
overwhelming however Rachael eventually became pregnant and then was diagnosed with
hyperemesis. This condition was not known to anyone in the family. The road to motherhood
was not free from trails; Rachael dealt with pregnancy related illness' and miscarriage but
didn't lose hope.
When Rachael finally gave birth to her daughter in 2015, she wanted to bring together all
the new mothers around her to socialise, be inspired and to encourage one another.
Rachael put together amazing, sold out social events in a gorgeous London hotel setting.
The events ranged from afternoon teas, luncheons and expanded to netwalking in the local
area, gaining sponsorship from major brands. 
At her events she hosts guest speakers. The guest speakers are from all walks of life and they
share their experiences and knowledge, often helping mothers overcome fears and gain the
motivation to take steps to achieve their life long dreams. The event facilitate all this for
mothers, with their children in tow, breaking down the all too common barriers of no
childcare for many and the feeling of isolation that many mothers experience while
transitioning into motherhood.
Now in  its 3rd year, Rachael has expanded Mummy's Day Out offering family fun
days for all the family members to enjoy. Using sought after child friendly venues Rachael
engages families not only from London but all around the country boasting crowds of over
200 people. She has also begun facilitating opportunities for families to attend training such
as first aid for parents.
Sporting the title mumpreneur with pride, Rachael has supported many small businesses
offering affordable vendor opportunities at events, giving exposure to such businesses often
run by mums too. This led to natural growth and launch of 'Mum 2 Mumpreneur' in 2018, a
roundtable event for mums in business. This offers mothers a space to network and gain
tips, support and guidance in growing/starting a business. Many of the attendees have
gained mentors, sponsorship and partnerships via this amazing network.
Having now had her second child Rachael's pregnancy experience was again not free from
health struggles and was not free from adversity pushing her to tackle even greater
turbulence. This has only made Rachael more passionate about supporting mothers and
providing opportunities for them to be encouraged, empowered and inspired. Especially
encouraging conversation about topics often taboo in our communities such as child loss.
Mummy's Day Out has grown into a large community with over 3500 followers and offers
opportunities for mothers to share their own motherhood narrative via its platform. In addition
to this Rachael has recently launched the insta-live segments where mothers are able to
gain knowledge and ask questions on important topics such as life insurance absolutely
FREE.
Rachael has selflessly helped several mothers find and fulfil their purpose by supporting
them to take the right steps towards their interests often signposting them to the right people
or giving them a helping hand. An example of this was during an admission to hospital
because of a serious illness in 2016, Rachael spent time communicating with a mother who
was launching a charity for premature babies. This organisation is now in its second year
and continuously salutes Rachael for her support.
Mummy's Day Out is for all ages and type of mother. The events and platform engages
people from all walks of life. So its not unusual to see Rachael's mother who often attends
Mummy's Day Out events and leaves inspired saying 'if only there were things like this in her
days'. In 2018, a significant achievement for Rachael was seeing the impact that Mummy's
Day Out events has had on her own mother who has now become a mumpreneur at 64
years of age.
We can not wait to celebrate this inspirational mother on the 30th of March 2019.
Tickets for the award ceremony are avaialble via eventbrite:
https://www.eventbrite.co.uk/e/excellent-yummy-mummy-awards-2019-tickets-52933354087?ref=ebtnebtckt
Categories: None