| | |
| --- | --- |
| Posted on 10 April, 2019 at 10:15 | |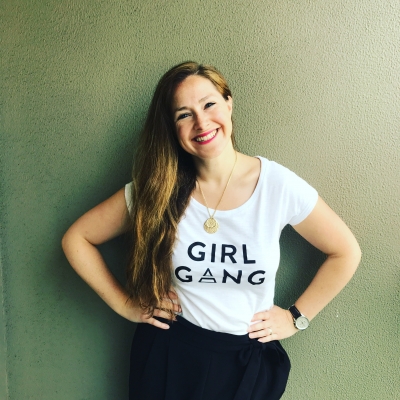 NOMINATION CATEGORY:  MUMPRENEUR OF THE YEAR
Jo Wimble-Groves is co-owner of the global award winning communications company 'Active Digital' which she runs with her brother, Richard. Active Digital is one of just a handful of direct O2 partners to win both partner awards for the last three consecutive years.
On a personal level, Jo has achieved a number of accolades; including The Young Guns Award for growing business and '35 under 35' in Management Today as seen in the Times. Aside from this, Jo is also a freelance writer with a keen interest in confidence, leadership and women in business. Many of her business articles have featured in high profile publications such as InStyle UK, Changeboard, Cosmopolitan and Guardian Careers. She also won Excellent Yummy Mummy Awards 2018 for mumpreneur of the year.
As a keynote speaker, Jo runs a series of events and talks designed to encourage and help women with confidence and to help them step up into more senior business roles. As a regular speaker in schools, Jo's aim is to encourage and inspire the next generation of business leaders and entrepreneurs. Jo tailors each talk to suit the needs and ages of her audience. 
And finally, Jo writes a parenting and lifestyle blog called 'Guilty Mother' which she started in January 2016 and is now read and enjoyed by her 41,000 followers. www.guiltymother.co.uk
We can not wait to celebrate this inspirational mother on the 11th of May 2019.
Tickets for the award ceremony are avaialble via eventbrite:
https://www.eventbrite.co.uk/e/excellent-yummy-mummy-awards-2019-tickets-52933354087?aff=erelexpmlt#tickets
Categories: None