Shopping Basket
Your Basket is Empty
There was an error with PayPal
Click here to try again
Thank you for your business!
You should receive an order confirmation from Paypal shortly.
Exit Shopping Basket
Excellent Yummy Mummy Awards
Celebrating mothers of excellence
| | |
| --- | --- |
| Posted on 24 April, 2019 at 6:05 | |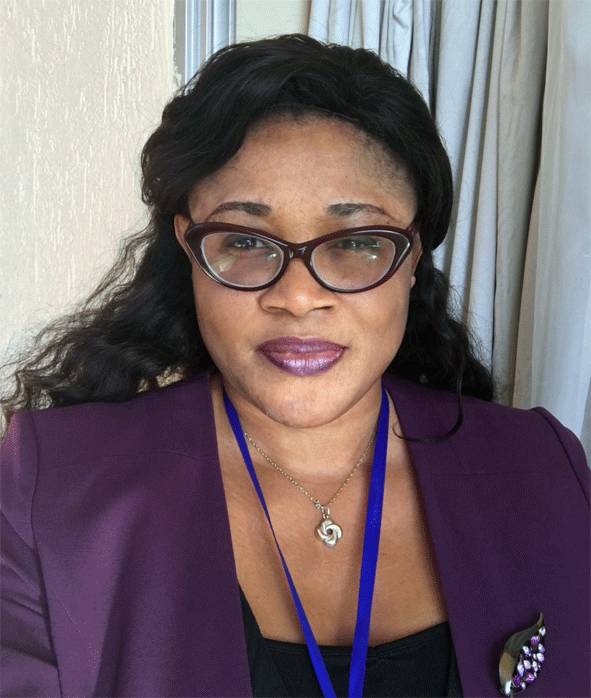 NOMINATION CATEGORY: INTERNATIONAL INSPIRATIONAL MOTHER OF THE YEAR
Dr. Enitome Evi Bafor (nee Efeturi) was the only female child born to her parents among five siblings. From a young age she displayed an immense desire for academics. She was awarded a double promotion in her kindergarten and in her primary school. There she consistently maintained either the first or second position in class. At age 9+y, she gained admission into a prestigious secondary school. In her secondary school, she again distinguished herself by consistently being the best in her class and was selected in her first year to represent the school for a scholarship competition. She frequently participated in quizzes and essay competitions as well as debates for and within the school. At age 14, she graduated with distinctions in the subjects she sat for. She then gained admission into the prestigious University of Benin to study Pharmacy at age 15 where she graduated with an excellent degree and proceeded to begin her internship at the University of Benin Teaching Hospital. She finished her internship with the best female intern award and went on for a compulsory one year national training, where she was selected to represent the organization at an Essay competition in the country. Shortly after her national training, she got a job as a lecturer at the Department of Pharmacology & Toxicology, University of Benin, Nigeria where she also began her MSc studies in Pharmacology. During this time, she was recognised for her unique style of teaching and was later awarded a Role Model Award by the students. She was always keen on improving the style, method and scope of teaching and educational activities which she met on her employment. She worked tirelessly in the laboratory to improve her skills and knowledge. She was adept at intensive library and literature search. She was drawn to an intriguing yet interesting field of myometrial smooth muscle research (research on the womb), which was still budding at the time in her institution. Despite the intense conditions of raising her children and combining work and research, she pressured on.
She is currently a senior lecturer and researcher in her department and was appointed the Deputy Dean of the Faculty of Pharmacy, University of Benin, Nigeria in 2016. A position she still holds. By her appointment she became the first female deputy dean of the Faculty of Pharmacy since its inception in 1970. She proceeded to obtained her MSc in Pharmacology from the University of Benin with distinctions and then onward to the University of Strathclyde, Glasgow, United Kingdom (UK) for her PhD in Pharmaceutical Sciences.
She was awarded the Education Trust Fund scholarship by the Federal Government of Nigeria in 2010 to pursue her PhD studies at the University of Strathclyde, UK. Her research has won several awards, most notable among them are the Best Poster with Impact in 2011 at the Strathclyde Institute of Pharmacy and Biomedical Sciences, UK, Best poster at the International Congress of Natural Products Research, USA, selected entry for 'images of research' competition, University of Strathclyde, UK in 2013 and Best Research in the Health Category at the University of Strathclyde, UK in 2013. She was selected as one of the distinguished young female researchers at the University of Strathclyde, UK and her profile was one of those used for the Athena Swan Bronze Award for the University in 2013.
Dr. Bafor is the founder and lead researcher of the Reproductive Health/Ethnopharmacology Research Group (RHERG), Department of Pharmacology and Toxicology of the University of Benin. The core interests of the group include promoting research into reproductive health issues that can be translated into therapeutic benefits. RHERG is currently in collaboration with several distinguished laboratories worldwide. She has shown a passion for research into reproductive health issues and is driven by the need to search for answers to pressing problems that affect reproductive health, particularly female reproductive health. This has led her to discover new compounds from natural sources for conditions such as pre-term birth, dysfunctional labour, ovarian cancer and more recently polycystic ovary syndrome and endometritis. She is also actively involved in research into contraception and fertility issues in general as well as research into erectile dysfunction.
She is involved in gender mainstreaming and research advocacy. In 2016, she was awarded a research grant by The World Academy of Science for the study of Nigerian plants on the female reproductive system and later that year was recognized by the Phenomenal African Woman association (PAW) for her contributions to the society. In 2017, she received several awards which included, a German Academic Exchange (DAAD-DIES) fellowship to undergo a higher education management training, a training fellowship from the Society for Reproductive Investigation (SRI) USA for research training at the University of Liverpool, UK. In July 2017, she was recognised by Research4life (sponsored by Elsevier) for her contributions to research and research advocacy. She won the National Young Scientist Prize in Health Sciences by the Nigerian Young Academy in 2017. In 2018, she has so far won the Gro Brundtland Award 2018 For Women in Sustainable Development, the Underrepresented Minority Registration Award Society for Reproductive Investigation (SRI) and was made an Advisory mentor to the Queen's Young Leaders 2018. In this same year 2018, she won the Society for Reproductive Investigation-Bayer Pharmaceuticals Discovery/Innovation Grant to study new therapies for polycystic ovary syndrome, and she won the Excell African Health Researcher Excellence and Leadership Programme Award 2018. She was also recently awarded a fellowship by the National Cancer Institute/National Institute of Health United States of America where she will be working towards providing further answers to female reproductive disorders. She has been mentioned in local and international media due to her accomplishments as a female scientists some of which include Editage Insights, Research Africa and Euraxess European Commission. She has also been recently nominated for the Lab Hero Awards 2018 by Hello Bio UK.
Dr. Bafor currently has over 44 scientific publications in peer-reviewed journals, she is also a reviewer for several scientific journals and has made three book contributions. She has also peer reviewed for the Office of Chief Scientist Intramural grant Office of Women's health in Food and Drug Administration United States of America (US-FDA). She is a member of several professional organizations some of which include Graduate Women in Science (GWIS), British Pharmacological Society (BPS), Society for Reproductive Investigation (SRI), International Society of Ethnopharmacology (ISE), Organization for Women in Science in the Developing World (OWSDW), Wellbeing of Women (WoW), Society for Medicinal Plant and Natural Product Research (GA), AuthorAid, Society for Medicinal Plants and Economic Development (SOMPED) and the Physiological Society. She is an editorial board member for the Journal of Medicinal Plants and Economic Development (JOMPED) and EC Pharmacology and Toxicology Journal (ECPT).
As a deputy dean she organized the first ever Faculty Research Day in the University of Benin Nigeria in 2018 which was highly commended by her university administration.
She is married with three children. She consistently supports her children in their educational development. This has helped her children win awards and recognitions as well. Her son came 3rd in his state in 2016 for a National Mathematics Competition where he was awarded a scholarship to attend a Turkish secondary school. He also came 2nd in the state in 2017 in an American Mathematics Competition. One of her daughters was the only Nigerian to win in an art competition organized by DStv, a Sub-Saharan African direct broadcast satellite service owned by MultiChoice. She also currently entered one of her daughters for a community project where her daughter's art skills are put to use in preparing book aids for children. Her children also continuously distinguishes themselves in their various schools.
We can not wait to celebrate this inspirational mother on the 11th of May 2019.
Tickets for the award ceremony are avaialble via eventbrite: 
https://www.eventbrite.co.uk/e/excellent-yummy-mummy-awards-2019-tickets-52933354087?aff=erelexpmlt#tickets
Categories: None
/