Shopping Cart
Your Cart is Empty
There was an error with PayPal
Click here to try again
Thank you for your business!
You should be receiving an order confirmation from Paypal shortly.
Exit Shopping Cart
| | |
| --- | --- |
| Posted on 1 April, 2020 at 3:30 | |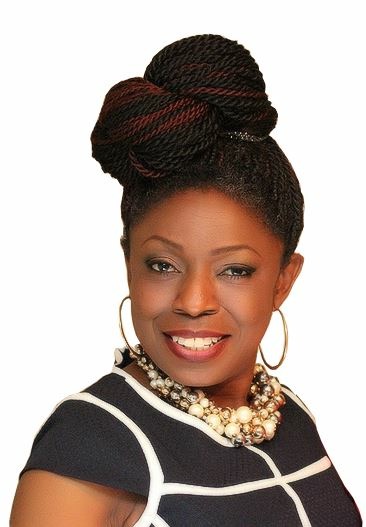 NOMINATION CATEGORY:  EXCELLENCE IN THE SCIENCES
Lade Olugbemi is a lawyer and a manager working for one of the Local Authorities in London, UK.
She is passionate about mental wellbeing. She serves on the board, delivery groups and operational panels of several governmental initiatives. This exposure highlighted the major gap in information held about mental well-being and illness in the Black, Asian and Minority Ethnic (BAME) communities in the UK.
Lade has won several awards and has been recognised both nationally and internationally for the works she does to raise awareness of mental health issues in the communities.
She is an internationally recognised motivational speaker, mentor and a life coach.
She graduated from the Ondo State University, Nigeria in 1987 with a degree in English Language. She went back to University after 16 years in 2003 to study a profession she had always wanted to study, Law. She obtained her LLB in 2007 from the University of Wolverhampton specialising in Business and Commercial Law. Her passion and natural instinctive flair to advocate for people especially patients or service users that have had reasons to be in the health and social care sector was generated when she worked as a support worker in in organisations that worked with people with challenges living independently. The stigma patients encounter in the community; the lack of understanding of the presentation of certain ethnicities amongst the clinical teams; the secrecy that families wanted around information about relatives that are diagnosed with enduring and lifelong mental illness; the lack of information within the BAME communities on how to support friends, relatives and colleagues who present with symptoms of mental imbalance encouraged her to study further and she proceeded to enroll for the Masters in Law. Her major was in Human Right Law with a deep slant of study on the rights of the vulnerable persons under the Mental Health Acts. She completed her LLM with distinction in 2009.
 According to Lade; stigma, negative labelling and stereotyping are major barriers for most persons from the BAME in accessing support early. This makes early intervention impossible and therefore recovery takes longer.
'Lade will like to see policies changed reflecting the needs of the BAME communities; awareness about mental health illness and mental wellbeing.; recognition and knowledge of services out there that people experiencing mental health difficulties can access for early intervention.
She is the CEO of The NOUS Organisation, a registered not for profit company raising awareness through workshops, seminars and community work.
She is also a Mental Health First Aid Instructor and she delivers mental first aid training in the communities.
Nous is a Greek word meaning, MIND.
She is also a director of REOPASS, a Family Navigating Organisation supporting families in crisis, and working with victims who have suffered domestic abuse.
She is a multiple award winner, and international public speaker, she has spoken at various national and international platforms influencing policies and changing lives.
Her life is dedicated to changing policies nationally and internationally and moving age old mindsets on the care, treatment and causes for mental health and wellbeing.
Lade is a voice to the voiceless.
We can not wait to celebrate this mother of excellence on 9th of May 2020. Join us via Instagram Live 
Our theme this year is #MAMAPOWER- HAVING CHILDREN IS AN ASSET NOT AN HINDERANCE TO SUCCESS.
Categories: None
/